D-Braves outfielder Sanders Commings making transition from NFL to Baseball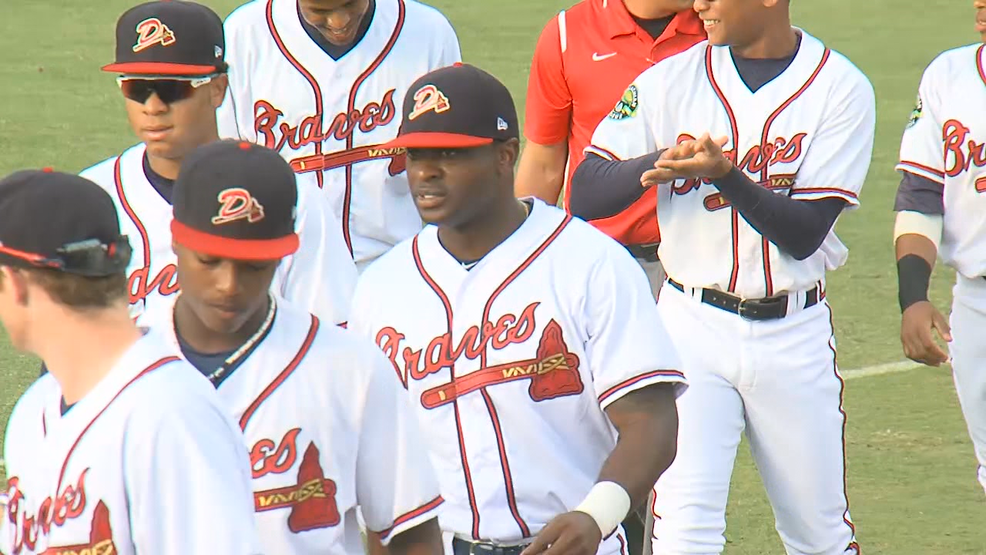 DANVILLE, Va. (WSET) - Making it to the majors. It's what every player dreams about as a kid, and for many of those dreams, they start at Dan Daniel Park with the 2017 D-Braves Season.
But for 27-year old Sanders Commings, it's a dream he's beginning for the second time.
The former Kansas City Chiefs DB spent three seasons in the NFL showing promise, but battling injuries that ultimately forced him out of the league. It's at that point, Commings says, he decided he wasn't done with professional sports. Says Commings, "You know, just a dream. I had a dream, and God blessed me. He blessed me with some ability, and I just decided that I would put it out there and not let it go to waste."

As a two-sport athlete in Augusta, Georgia, Commings excelled in both football and baseball. But after being drafted in the 37th round of the MLB Draft by Arizona in 2008, he chose to play cornerback for the hometown Georgia Bulldogs. After a stellar career, Commings was drafted in the 5th round by the Chiefs. But after battling injuries to both his shoulder and ankle, he found himself out of the league in 2015.
But his dream of playing professional sports never died, training for a year with former MLB player Jerry Hairston, Jr. to fine tune the baseball talent that lied dormant inside. Finally, in February, Commings got the call from the team he most wanted to play for: The Atlanta Braves. When he got the offer, Commings couldn't contain his excitement, saying "I'm from Augusta, Georgia. Grew up a Braves fan, so when the hometown team called, I was beyond excited. "
And on Monday night, Sanders came up with his first professional hits, a double, single, and two runs scored in Danville's 6-3 win over Princeton.
The 27 year old, just another rookie, getting a chance to live out his dream. It's an opportunity that Commings says he'll enjoy every day, saying "It's fun, man. It's good to be around these young guys. I'm so blessed for this opportunity."
Unmute