ABC 13 sits down with the candidates for the 23rd House District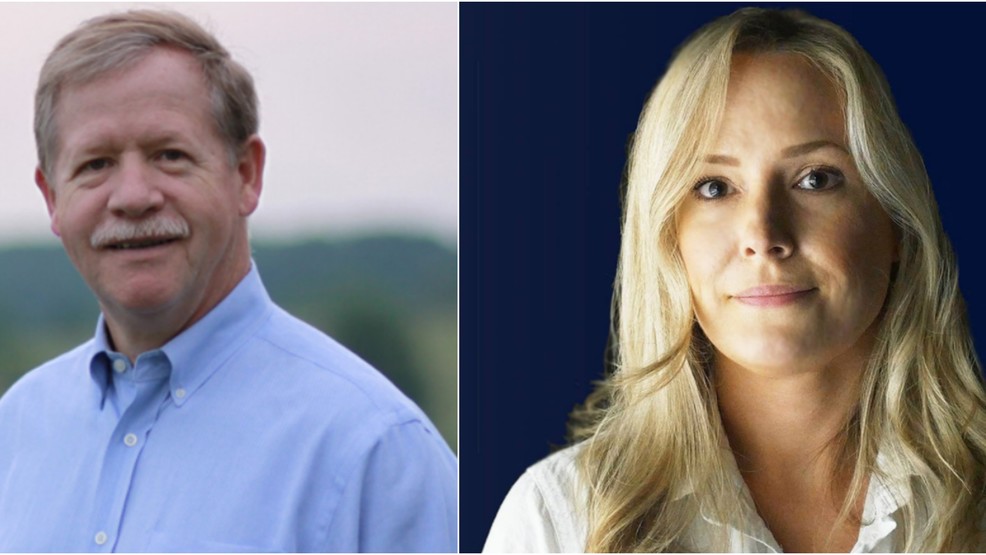 LYNCHBURG, Va. (WSET)-- In less than a week, your voice will be heard on election day.
The 23rd House of Delegates race features Republican incumbent Scott Garrett and challenger, Democrat Natalie Short.
ABC 13 sat down with both candidates today about why they deserve your vote.

Stay-at-home mom Natalie Short spends most of her time lately knocking on doors and getting her name out there.
"I'm listening to what these people need and I get it. So I want to take their voices to Richmond," Short said from her campaign office.

She is trying to unseat Delegate Scott Garrett, who is looking for his 5th term. He told ABC 13 experience helps to get the voices of his district heard in Richmond.
"That's the value of being the incumbent, not just simply holding the title but meeting people, listening to them understanding their issues and advocating for them," Del. Garrett said from his Lynchburg District Office.
One of the biggest issues both candidates addressed is healthcare. Short says expanding medicaid will help and bring 30 thousand jobs.

"Across the board, everyone I speak to, when I'm out knocking doors, or when i'm out on the street. people are really terrified about that," Short said.

Garrett said that isn't the silver bullet solution.

"We've got to have more providers in the communities willing to provide services to those new medicaid folks if we are going to actually improve their healthcare outcomes," Del. Garrett said.
In education, Garrett wants to see a different route taken for the SOLs and says lawmakers are trying to reform them.
He told ABC 13, "We need to make sure that at the end of the day that we truly are testing critical thinking and deductive reasoning skills and as opposed to rouge memory."

Short wants to make community college free to lessen the burden of student loan debt.
"Provide a way for all students an equally starting point instead of coming out in a deficient," she said.
Garrett started serving the district back in 2010.
Short moved to the area about 4 years ago and has been around politics most of her life.
Unmute